HCP Newsletter: Road to 1,000 - August 2020 🚀
The Road to 1,000 newsletter is Harlem Capital's monthly recap of updates on our portfolio companies, industry news, content, and events we suggest to check out and more!
Monthly Update
August is a short month at Harlem Capital as the team takes some much needed downtime. We encourage all our subscribers to join Harlem Capital in taking time to switch off and relax. Make sure you're keeping that precious mind healthy🧠. To practice what we preach, we have decided to send this news blast out early - it will be a shorter but just a sweet version of what we usually send. Don't fear though, it is still jam packed with helpful content ❗❗
Harlem Capital Related 🚀
📷 WE GOT OUR FIRST MAGAZINE COVER FAM 📷 We had the chance to have an article written about us in The Harlem Times. We are very grateful and are excited to continue on the journey to rep Harlem with pride!
DID YOU SAY HARLEM CAPITAL PODCAST?! YOU HEARD RIGHT 😎 In case you missed the big announcement in our last newsletter, allow us to re-introduce ourselves (Harlem Capital's More Equity Podcast). It's now available on both Spotify and Apple. We released two new episodes with Marah and Naomi of Shine and Jewel Burks Solomon. If you like what you hear, be sure to tell the people what's up by leaving a review and a 5 star rating⭐⭐⭐⭐⭐
Got a great idea?💡 We wrote a blog post sharing why VC's are so obsessed with software. Want an inside look at how a VC thinks about revenue multiples by industry and how they think about gross margins when investing in a startup? This post is for you - lots of gems dropped! 💎💎💎
MORE CONTENT❓❗ THAT'S RIGHT 😎 In case you missed this OTHER big announcement,we launched our YouTube channel last month. We've now crossed the 100 subscriber mark so go join the family and subscribe💯
💼This is a heavy deal month for Harlem Capital 💼
A warm welcome to our newest portfolio company! Join us in welcoming Cashdrop, a startup that helps businesses create and manage an online storefront from a smartphone. The Chicago-based company, founded by Ruben Flores-Martinez less than a year ago, enables users to have their storefronts up and running in under 15 minutes without paying huge commissions or fees. There is an incredible story behind Ruben and Cashdrop, so we encourage you to check out the press release here 🔥
Announcing new portfolio company #2! Say hello to Repeat, a tech company that built a smart replenishment platform that turns one-time buyers into repeat customers (mainly geared towards consumer packaged good companies). The company is headquartered in Los Angeles and founded by Kim Stiefel and Sarah Wissel. Read more about why we think Repeat will be a go-to tool for customer retention in the press release here ↪️
Portfolio company #3! We invested in Fixt 2.5 years ago and it was recently acquired by Assurant (NYSE: AIZ). Fixt enables consumers to schedule local, onsite repairs of mobile devices via a network of more than 1,500 repair technicians, reducing average repair times and improving customer satisfaction. We are very humbled to have been a part of the journey with the founder Luke Copper and excited to see what he does next. Check out the press release here 🔨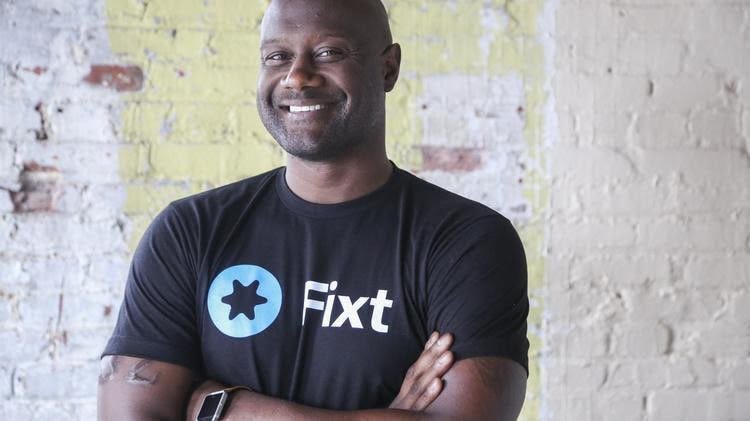 Top Diversity & Tech News 👀
***Sound the Alarm:Black Excellence Alert***🚨🚨🚨 Earlier this month, Twilio, the leading cloud communications platform, announced that Michelle Grover is joining the company as its first Chief Information Officer. Well done, Michelle 💥
Fund👏our👏brothers👏and👏sisters👏!! There has been a lot of talk about the need for VC dollars to flow into the hands of Black and Latinx startup founders, however, there is also a need for LP dollars to flow into the hands of Black and Latinx GPs. It's important to recognize that in order to truly see the change we all desire, we need to focus on diversifying the venture capital landscape as well. In an effort to continue the narrative forward and elevate those that are doing the work, Cheryl Campos, Director at Republic, highlighted 14 Black and Latinx emerging fund managers to watch (& fund) here 💸💸💸
Black creators, listen up!👂 Facebook is committing $25 million to Black creators this year to better support the Black community on Facebook and Instagram; as part of this investment, Facebook is launching a new program to equip the next generation of Black creators with the funding and resources to succeed💪
BIG NEWS: JAY-Z's Roc Nation and Long Island University are teaming up to launch a new school in Brooklyn🏫💥 The rapper's entertainment company, Roc Nation, is partnering with Long Island University to launch the Roc Nation School of Music, Sports & Entertainment. The school will begin enrolling students for the fall 2021 semester and 25% of the incoming freshmen class will receive Roc Nation Hope Scholarships, which will allow them to graduate debt-free and receive individualized support and mentorship.
Ever wonder who the top female founders were in your state?💭 Well, wonder no more! Take a read through this article that outlines the top founders across states. In case you are a visual learner, here is a fire infographic with the information 🔥
Helpful Resources 💯 & Other Suggested Content 💡
Are you a founder looking for helpful resources? YCombinator just launched it's Startup Library, a consolidated database filled with 15 years worth of YC videos, podcasts and essays for startup founders. A selection of this content makes up the core curriculum of Startup School, YC's free online platform and global community for founders. It's completely FREE (❗❗) to use so don't sleep on this👏
Are you a VC struggling to increase your Latinx pipeline? Are you a Latinx founder in need of some guidance? Well,we're here for you! Check out this comprehensive guide written by Lolita Taub that outlines where Latinx founders can find funding, resources, and more. It also includes Latinx communities, events, and podcasts for those looking to get involved. Thank you, Lolita 🙏🙏🙏
Calling all Black business owners!!🏠🔑 We know you face many hurdles, especially when it comes to securing capital so here are nine government agencies, venture capital firms and programs that can help. You know who's listed? BINGO, HARLEM CAPITAL 🚀🚀🚀
As a first-time founder, choosing the right fundraising strategy for your startup can be hard. Harlem Capital is here to help! 🚀 Check out this guide from Lolita Taub (again), that walks you through some critical points to focus on when looking for capital.
"The pen is mightier than the sword," Edward Bulwer-Lytton, 1839✐ In his piece, A Founder's Guide to Writing Well, Dave Girouard, CEO of AI lending platform Upstart, outlines the importance of a founder's words. Of the many skills attributed to a great founder, writing is usually not one of them; however, words are important. Dave takes the time to walk through some tips and tricks on how to improve your writing skills in his guide. To all founders, this is a must-read 🗣📣📑
Mark Your Calendars - Future Events! 📆
Register to see our very own, Henri Pierre-Jacques, speak at Plug In South LA's #UrbanTechConnect conference September 15-17, 2020. Plug In brings together entrepreneurs, founders, VCs, innovators and emerging talent for conversations and networking focused on creating a community and hub for innovation in South LA. Learn more and register here 🔥
Interested in working at one of the startups in our portfolio?💻 Click here to see all the open positions!